"This is a story that only the passage of time itself could tell ... a story that could have taken place many years before words began to grow from the seeds of its beginning ... a story coloured by many fond degrees of imagination and caressed by shadows of wistful dreams, fantasies, and fading memories. This is a story with roots in a very special time and place that in their own way were the reason and inspiration for its telling. This is a story of love that was longing to be told." ~ Neil
Set in and around the fictional village of Haddon Junction in Norfolk County, circa 1959, in the tobacco heartland of Southwestern Ontario, this is a coming-of-age story, a love story ~ a story of loves gained, loves lost, and loves unconditional. It is the story of Mick Neilson, the Summer Garden, and a song. 
Available at Amazon in Paperback at: 
TheSummerGardenAndTheSong-Book1
and Kindle Edition at: Book1-KindleEdition
Signed copies are available from the author - $19.95 plus shipping. For details to order contact Neil on Facebook Messenger at https://facebook.com/neilwyoung.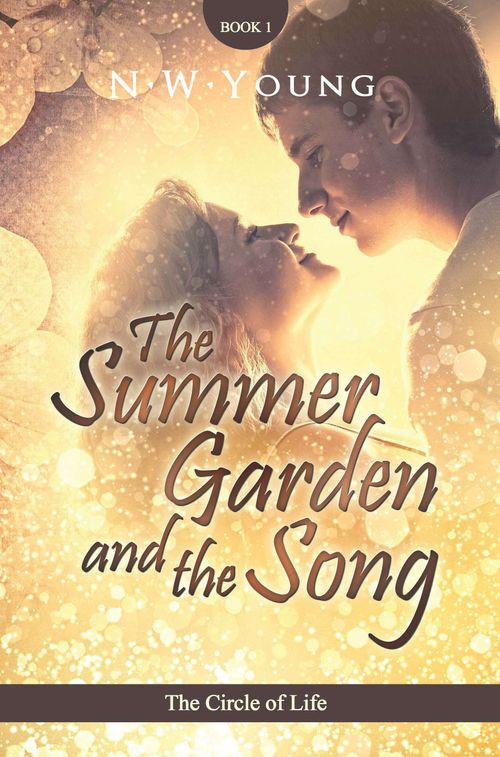 TESTIMONIALS
 BOOK 1, THE SUMMER GARDEN AND THE SONG - THE CIRCLE OF LIFE
"The Summer Garden and the Song - The Circle of Life was an enjoyable and engaging novel and gave me an insight into rural life in Ontario in the late '50s. I thought that the characterization was excellent and the dialogue very natural. As very much a city boy, I found the details of farm life fascinating. The love story was very moving and the tensions caused within the family were sensitively portrayed (and sometimes painful to read). I can't wait to read Book 2 ~ 'Harvest'. So well done." ~ C H, Dorset, England 
"I love a good book to read when work is slow. I have just finished Book 1 of Neil w Young's novel. Neil has been a great friend for many years. I love his writing talent in books and music. I waited many years for him to finish his novel and it was worth every year. I am so glad that I purchased both Books 1 & 2 at the same time. I would have felt very alone without Book 2 to take up where Book 1 had left off. I feel like I am part of the town Haddon Junction and the Neilson family that is depicted in the novel. I am a couple chapters into Book 2 already and hope for some more slow nights at work." ~ J S H, Stevens Point, Wisconsin 
"I am almost finished Book 1, and I am loving it. You are so talented, great writing skills. I have laughed and cried reading it." ~ G O, Rockledge, Florida 
"Just a short note to tell you how much I am enjoying your book, as I am really getting into it. Your descriptions are so vivid and your dialogue so realistic. It is all the little details about the music, the songs and the bands that also add so much. I am only partway through the first book, I look forward to getting the second one." ~ L N, Waterloo, Ontario
"Book 1 in The Summer Garden and The Song series, The Circle of Life, is engrossing - through rich detail, N.W. Young takes you to Haddon Junction in 1959 - to the people, the places, the relationships - and helps you get settled. His descriptive writing immerses you in the times, and the trials and tribulations of the main characters, keeping the pages turning! If you are a historical fiction fan, especially of the 1950s, The Summer Garden and the Song is the perfect read!" ~ Amazon Customer
"A great coming of age story. Set in a fictional village in very real Norfolk County, Ontario Canada, this book is rich with the culture, music, and politics of the 1950s in that area - even featuring the famed Summer Garden of Port Dover ON! I thoroughly enjoyed the characters - the detail and attention the author put into each, as well as into the story itself was thorough and heartfelt; you can tell the author really loves this story! I'm looking forward to book two in October!"
In Book 2 - Harvest ~ Mick Neilson's world as seen through his hourglass of life unfolds in a way he could never have imagined.
First edition signed copies are available from the author - $19.95 + shipping. For details to order, contact Neil on Facebook Messenger at https://facebook.com/neilwyoung
Neil is currently writing Book 3 - The Summer Garden and the Song ~On the Threshold of a Dream
'"Next to our dreams, memories are our greatest treasure" ®